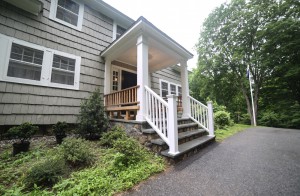 How much do you really know about what it takes to become an architect? Architecture is the art of designing and constructing buildings. The operative word is art. Architects have to have a certain set of skills that combine math, art, design and construction. These skills involve a combination of academia and expertise.
Those interested in studying architecture should know that a rigorous academic schedule is required. In order to obtain a degree or certification in architecture, a person has to enroll in an accredited program. A degree in architecture often takes longer than the typical four-year degree because not only is a student required to complete academia that includes mathematics and art history, but also has to take trade classes that involve drafting and mechanics to name a few. This generally requires at least five to seven years of educational requirements. Those who wish to go further can earn their Masters or PhD.
After a person graduates, he or she must intern or apprentice to gain the necessary experience required to become full architects. This experience requires that certain amount of hours before receiving their license. Students also have to test for professional licensure. Licensing varies according to state. After passing the state's certified licensing exam, an architect may apply for a license. Afterward, the architect is free to practice and is responsible for keeping up with continuing education licensing requirements.
Because architects can oversee a project from start to finish, it is essential that anyone who pursues architecture as a career be able to communicate with people at all levels. As a result, in addition, to education and experience, an architect should also be skilled in both verbal and written communication and have some project management skills.
Architecture is a promising and lucrative field for those who have the skills, knowledge, and tenacity. Trust in the knowledge that Stephanie Fox, Architect, has all these and more.