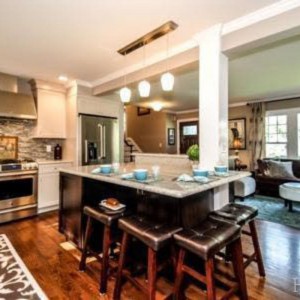 With all of today's "do it yourself" shows on television, it is easy to get inspired to create a list of building and design projects for your next open weekend. However, what you often aren't seeing is the slew of team members behind the scenes who are working on projects and smoothing out the kinks. Before you tackle a huge construction project on your own, take into consideration the benefits of bringing an architect into the fold.
Hiring professionals can help considerably with home renovation projects. Not only are they qualified problem solvers, but trained professionals also have an eye for what changes will be aesthetically pleasing, functional and feasible.
When it comes to adding on to your home, changing the design, or creating a substantial remodel to the exterior of your home, an architect can be beneficial in the realms of both time and money. At Stephanie Fox Architects we have years of experience, which helps us spot a potential building issue before it even occurs and figuring out ways to prevent small obstacles from becoming huge problems. When challenges occur, as architects, can offer creative solutions that a non-professional may not realize exist.
During construction, materials can become an issue if the proper ones are not chosen upfront. We'll provide guidance about which materials are cost-effective and which can offer longevity to your project, saving you in maintenance costs down the road. Depending on where you live, there are certain permits to be obtained and building and zoning laws that you'll need to follow before construction begins. Failure to do so can result in a redo of a project, resulting in even lengthier construction times and further expenditures. As experienced architects we can make sure that the proper permits are in place before building begins.
It is important to contact an architect before beginning home improvement projects to see whether their services would be beneficial to you prior to swinging the first hammer. List out your priorities, ideas and needs and consult with us and we'll discuss design options and ensure it all can get done in a timely and budget-friendly manner. Call us or click here for a quote!